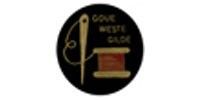 Golden West Quilters
Golden West Quilters Guild Committee 2016- 2017
i) Chairperson: Alta Pothas
Cell: 0832951192 / 0182943276
ii) SAQG Representative: Paul Schutte
Cell: 0182973267 / 0722917077
iii) Treasurer: Joyce Van Rensburg
Cell: 072 250 6893
iv) Secretary: Anne Joubert
Cell: 0832742819
annejoubert@telkomsa.net
v) Coordinator - Competitions/Exhibitions: Corli Swart
Cell: 0822568012
vi) Newsletter Editor : Marietjie Coetzee
Cell: 0836283860
History:
The Golden West Quilter's Guild (GWQG) is the regional Guild of the Northern West Provence. The Northern West Quilters' Guild was founded in 1989 at the Potchefstroom Museum and the name later has changed to Golden West Quilters Guild. The venue for the first meeting was at the Potchefstroom museum. The founder members were: Hettie Schwelnuss, Paul Schutte, Elmine Van der Walt, Christa Potgieter, Babs Theunissen, Alida Sharpe, Alta Pothas and Hannetjie Dos Santos. Seven of the above members namely: Hettie Schwelnuss, Elmine Van der Walt, Christa Potgieter, Babs Theunissen, Alida Sharpe, Alta Pothas and Hannetjie Dos Santos gained recognition for 25 years of uninterrupted membership to Golden West Quilters Guild.
Hettie Schwelnuss was elected chairperson and excelled as one of the first quilt teachers in the region. As the author of a quilting/patchwork book in Afrikaans, published in 1980, she did not only share her expertise but provoked wide spread interest with "Las met Lap – Stap vir Stap". She was awarded with the Pro Dedicated Award by the SAQG in 2011.
GWQG held its first quilt exhibition in 1980 under Hettie Schwellnus leadership.
Hettie Schwelnuss sadly past away in 2015. Mona Van der Walt is now the only Golden West's honorary member and became lifelong member.
The logo of Golden West Quilters Guild was designed in 1990 by Susan de Beer of the Country Quilters.
The GWQG made an emblem quilt... It consists of the logos of the three smaller groups as well as Golden West's logo and is being displayed at every quarterly meeting.
The Golden West Quilters' Guild is the affiliated umbrella guild for the Northern West Province and consists of 3 different regionally based groups namely:
1.Country Quilters based in Carletonville - founded on the 5 th June 1986.. It was established as the Carletonville Quilters Guild in 1986, but the named changed to Country Quilters in 1992. Country Quilters has 21 members and celebrated their 30 years existence in 2016
2.Quilting Bees based in Klerksdorp - founded January 2004. The guild joined the other two guilds at a later stage. It was established as Klerksdorp Quilters but the name has changed to Quilting Bees. Quilting Bees consist of 25 active members.
3.De Oude Molen Quilters based in Potchefstroom - founded 13 September 1988 as a small group and there is now 27 members, strong.
Golden West Quilters' Guild has a total of 74 members included one honoree member namely: Mona Van der Walt
All these groups are affiliated to the South African Quilters Guild (SAQG).
Today the Golden West Guild has a membership of 74 active members and grew from 8 members in 1989 to 74 members in 2017.
GWQG Price Winners:
Some quilters from our region, who have received awards on national and international level, are:
Paul Schutte, Elmine Van der Walt, Elsje Gelderbloem, Marie Redelinghuys, Marietjie Nel, Susan Wessels Christa Khoury, Charlotte Van Schalkwyk ( Tri-Nation - one of 30 traveling quilts) and Outreach under leadership of Charlotte Van Schalkwyk (First prizewinners)
The Golden West Guild has kept up the tradition to enter a group quilt at the last five National Quilt Festivals. In recognition they received several awards, namely:
Highly Recommended – 1986
Merit Award – 2000
Highly Recommended 2004 – Country Quilters.
Second Prize 2006 (Port Elizabeth)
First Prize 2006 (Port Elizabeth), for the same quilt – for outstanding workmanship and machine quilting.
First Prize 2010 (Stellenbosch) and overall best used of colour
Aims of the Guild
To promote knowledge about patchwork and appliqué and to promote workmanship of the above through information- and work sessions.
To identify specific needs and to initiate courses accordingly.
To promote on social level the contact between quilt enthusiasts.
To have at least once a year an exhibition or competition (amongst members) of quilt articles.
To bring together other quilt groups in the Northern West Province, as well as nationally; to make contact on individual level in order to exchange knowledge and expertise and also to promote common interests.
To inspire new members to take part in patchwork and quilt courses.
To promote an environment for quilters in which they can reach their full potential as quilters.
Membership:
The current annual membership fees for quilt members 2017, who are not members of one of the smaller guilds, are R50.00/year which includes the quarterly newsletters.
Golden West Guild subscription for members who belong to one of the
three guilds in Northern West is R40/year.
General meeting:
Admission fee for members = R20.00
Admission fee for visitors = R30.00
All paid up members gain automatic membership to the SAQG and also enjoy the many benefits like receiving a high quality newsletter with colour photos of competitions, exhibitions and meetings, four times a year. Through the guilds the members gain knowledge and friendship.
GOLDEN WEST QUILTERS GUILD Meetings 2017
There are four meetings per year:
11 March 2017 – Country Quilters /Carletonville
National Quilt day – visitors are welcome
20 May2017 - Quilting Bees /Stilfontein
26 September- 31 October 2017
Quilt Retreat and Travelling Quilt exhibition
'LAPPIESTEE 'and demonstrations
Potchefstroom Museum
4 November – de Oude Molen / Potchefstroom
Projects of Golden West Quilters Guild
Golden West Quilters Guild meets four times per year, rotating between the three Quilt Groups. Vendors are invited to these meetings as well as a guest speaker who would give a demonstration. And show and tell of her/his works. A raffle is held at each of these meetings and a "White Elephant" table is manned by the host Group. These are both well received and well supported. A lovely colourful newsletter is issued to each member at each meeting.
Golden West members are very busy learning new techniques, and are enjoying their productive and social hobby.
Shopping
At every meeting, two or more merchants set up a vendor's mail to meet the quilter's needs and tempt them with the latest supplies.
Tea and Refreshments
With every quarterly meeting, a light meal and refreshments are served free of charge.
Guest speakers and demonstrations:
Excellent guest speakers are invited to speak on a variety of quilt-related topics, with demonstrations of techniques, tips and hints on different methods or to conduct mini-workshops and quilt courses.
Charity
Golden West Guild project for 2016-2017 is 'WINDING WAVES' a charity quilt under leadership of Corli Swart and also scrappy quilts made out of Rikkie Tims blocks.
Golden West Retreat and Exhibition:
The Retreat takes place once a year. During the retreat different courses will be presented by local quilters or quilters from other guilds. Each member who attend the opening meeting will receive a Goodie Bag
Golden West Quilt Retreat takes place from 26 September- 31 October 2017. At the same time the SAQG travelling exhibition will be held in the Potchefstroom Museum. More -detail will follow later
Golden West Quilters Guild Committee Project:
Every year the committee members decided on a project to enhance togetherness amongst them. The project for this year is a Table Runner
Quilt Display:
The Quilt group who host a quarterly meeting will normally set up a display of
their work. Work ranges from utility, traditional to innovative quilts or can be a display of quilts from the guest speaker or guest teacher arranged for the day.
National Quilt Day:
Our National Quilt day was on the 11th March2017
Normally each group will organize their own workshops and quilt exhibition to the public and enjoy the rest of the day with tea and cake and quilting
QUILTGROUP MEETINGS 2017:
1.Country Quilters- Carletonville
Meet every third Thursday of the month at the NG Church Oberholzer at 9h00...The group includes quilters from Carletonville, Fochville and Parys and host also the evening group in Fochville
Contact person: Chairlady: Alida Sharpe
Cell: 0724419665 Email: alidasharp@gmail.com
2.Quilting Bees- Klerksdorp
The group includes quilters from Klerksdorp and Stilfontein
Meet every 2nd Wednesday of the month at Elandshaven Old Age Home 9h30
Contact: Chairlady: Magriet Swart
Cell: 0184843481 /0828130440
E-mail: magrietswart@yahoo.com
3.De Oude Molen Quilters' - Potchefstroom
The group includes quilters from Potchefstroom
Meet every third Tuesday evening of the month at Dienssentrum vir Bejaardes 18h30.
Contact: Chairlady: Christa Potgieter
Cell: 0833268343
E-mail: christap495@gmail.com
Photos in the gallery!