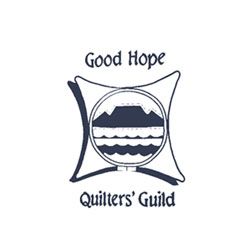 Good Hope
For any information on the Good Hope Quilters' Guild, please refer to the link below
http://www.goodhopequiltersguild.org.za/
News from the Pine Needles Quilting Group with its leader Hazelmay Duncan:
Pine Needles Quilting Group: Hazelmay Duncan
124 Pinewood Village, University Drive, Pinelands, 7405
Tel: 021 532 7524
Cell: 084 453 7714
We have 20 members.
Our meetings are 2nd Wednesday afternoon at 14h00 in the Committee Room at Pinelands Library, Howard Centre, Pinelands.
And
4th Wednesday morning at 09h45 at the Methodist Church Hall, Union Ave, Pinelands.